Become An American Gladiator
It seems like the major television networks and movie studios have run out of ideas. Instead of coming up with original ideas, they are now simply recycling old movies and television shows. They brought back:
The Terminator
The Bionic Woman
Knight Rider
Rambo
Rocky
I can't wait until they bring back the A-Team, Air Wolf, and the Golden Girls. One of the most interesting shows that they have brought back is American Gladiator.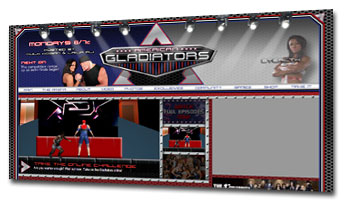 American Gladiator
The men and women on American Gladiator have huge muscles and they look like they are zero percent body fat. At first glance, I thought they all were on steroids or some other performance enhancing drugs. However, the network reports that all gladiators are tested for illegal drugs.
Gladiators Ready
I only watched the first episode of the show. It's not the type of show I need to program into my Tivo. However, after watching the first episode I asked myself: How can I look like an American Gladiator?
Advertisement
Before I continue, I would like to apologize. I know that Israel has readers who do not live in America and I hope this post does not offend them. However, Canadian Gladiator or Australian Gladiator just does not sound as good as AMERICAN Gladiator.
How To Look Like An American Gladiator
The keys to building large muscles are strength training, eating an adequate amount of protein, and consuming more calories than you burn.
The keys to burning fat are strength training, eating an adequate amount of protein, and burning more calories than you consume.
I know some of you want to build muscle and burn fat at the same time. However, this is very difficult to do and maintain. Instead you should focus on burning all of the fat you want to lose while maintaining the muscle mass you already have.
When you get to your desired body fat percentage, switch your focus to building lean muscle mass. When you have reached your goal, you will look like an American Gladiator.
Dr. Kalvin Chinyere is a weight-loss expert and ex-fat man. He is also the creator of the Don't Go Broke Weight Loss Plan and the main contributor at Dr. Kal's Blog.