Do Weight Loss Competitions Really Work?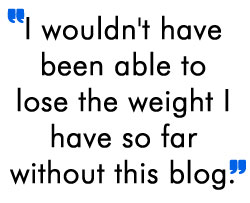 More often than not, weight loss competitions are successful. When ever I have participated in a weight loss challenge I have lost weight. This may not apply to everyone though. It takes determination and a desire to compete.
A great thing about weight loss competitions is that every one wins. There may be one overall biggest loser, but every participant usually loses some weight. If you follow the rules of the competition correctly and lose only one pound, then you are a winner in my book. So what makes weight loss competitions so successful? I think it has to do with the team/community and the competitive aspect that is fostered.
Having played sports I am accustomed to exercising with my fellow teammates. It took me years to break the habit of needing to work out alongside someone. After I stopped playing team sports I joined a gym so that I could workout with other people in the room. I have since then gotten used to working out alone, but it was very hard for me to build a consistent routine. It also helped that I got so fat and uncomfortable with my looks, that I did not want to workout in front of other people. I had to make a choice: either workout alone at home or go to a public gym and feel embarrassed. I chose to exercise at home and it has worked.
Advertisement
I am a big fan of having support in everything that you do in life. I wouldn't have been able to lose the weight I have so far without this weight loss blog. This blog has helped me build a virtual support group. A community of individuals that are helping me along my weight loss journey. That's why I think competitions are successful. They bring together a group of people with the same goal in mind. What better solution is there then to team up and tackle ones problems?
I was recently contacted by Tristan over at the Angie's List to give some feedback on how communities can help with weight loss. We spoke for a bit and he added me to their List-en up! podcast. I think it covers a good topic and is worth a listen . Head on over and listen to it. There is also a transcript of the entire podcast for those that don't/can't tune into it or for the hearing impaired.
To listen to the podcast visit this page and use one of the options made available. To read the transcript visit this page.