I'm a Soy Milk and Green Tea Kinda Guy
Each day I make sure to have at least 1 gallon worth of green tea. Why so much? It's an antioxidant and it helps me get my daily serving of water. I don't drink anything but water and green tea. There is the occasional soy milk with my morning cereal, but that is about it. Here are some of the benefits of green tea.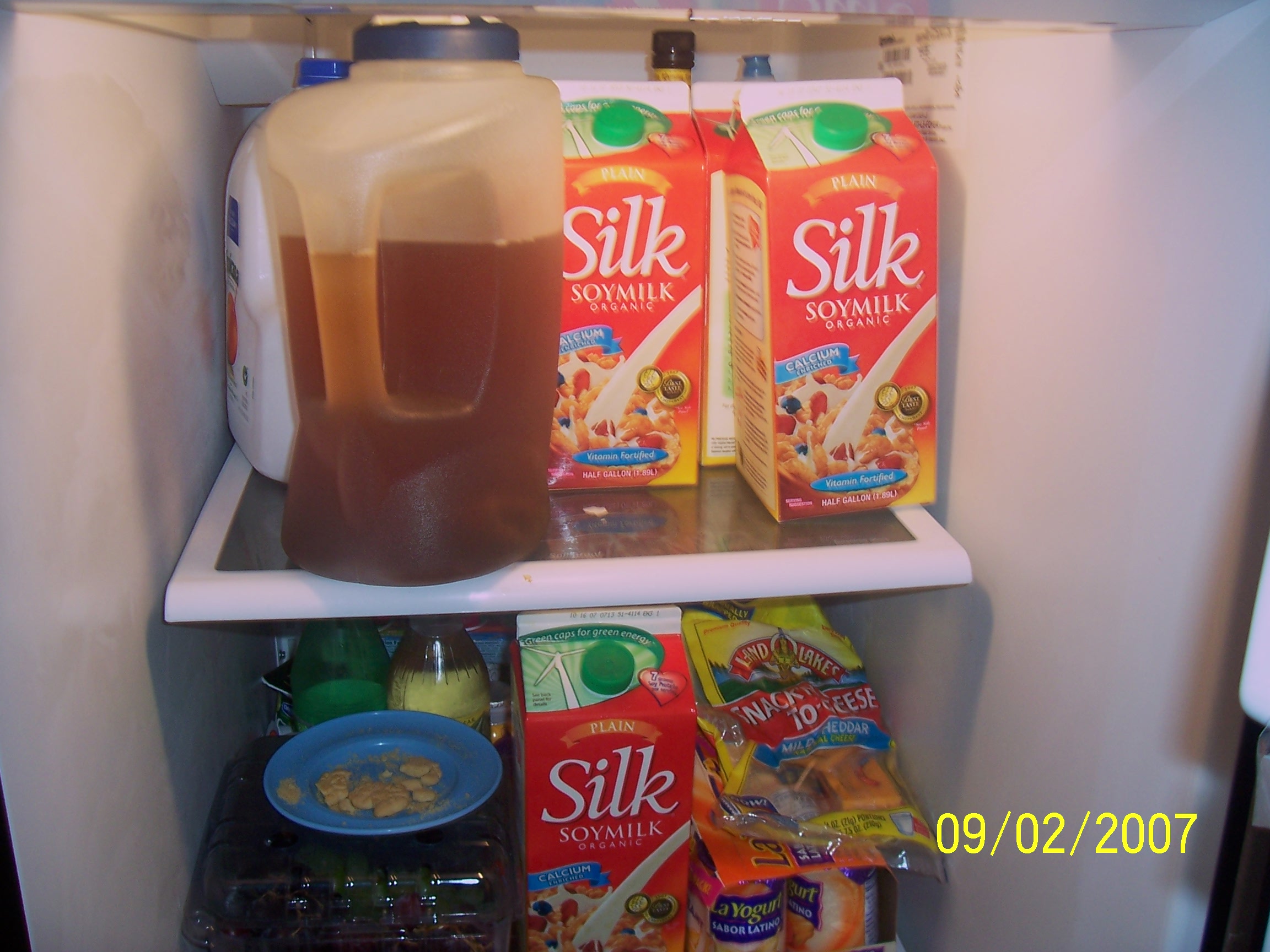 Advertisement
I like drinking soy milk with my morning cereal instead of regular cow's milk. It has a good amount of protein and fiber. It is also low in cholesterol when compared to cow's milk. I happen to love the creamy taste it has. Well, at least the brand that I buy tastes creamy. According to some studies, soy milk also has some cancer, heart disease, and osteoporosis combating elements. It does have a negative side though: its lack of calcium. But that's no biggie, I don't depend on it for that.
As you can see I keep my fridge stocked with about 2 or 3 weeks worth of soy milk. I love the fact that it has a long "shelf life." I think the ones I have in my fridge expire in early October.
Well, time to do some push-ups and go to bed. Hasta las vista!