The Beard, The Fat Face, and The Double Chin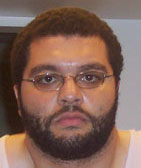 Being blessed with overweightism has it's side effects. One of which is developing a fat face and double chin. I hate having fat cheeks, it drives me crazy. My solution to that is growing a beard. Smart huh? Yeh, I know. Over the last few years I have periodically grown a beard because it covers my fat face.
It may sound silly, but it really does help me cope with my weight issues. The beard acts as a sort of fat cloaking device. I look at it this way: people can judge me by my beard or by my fat face. I choose the beard. So I doubt I will be getting rid of my facial hair anytime soon. Now that I think of it, it's like a compensation thing. Similar to bald men that grow thick mustaches. It helps compensate for something we don't have. Interesting…
Advertisement
It sometimes means that I have to look very scruffy or dirty. A man's gotta do what a man's gotta do, right? It may not work too well for women with fat faces, but it's the perfect cure for fat faced men. I find that my beard conceals my double chin the best. I grow it thick enough to make me look like a caveman/lumberjack. Don't get me wrong, I try to clean up the edges as best I can, but sometimes I just get lazy and let it grow wild. Speaking of which, I think it's time to perform some beard maintenance.
There are some people that swear by fat face and double chin exercises, but I don't run with that sort of crowd. The only type of face exercise I perform is chewing: for the jaw line. Other than that I don't attempt to spot train my face with any exercises. Another alternative is plastic surgery: facial liposuction or face lifts do the job. If you want to spend tons of money and look like The Joker (or Joan Rivers) that is. Ha!
Performing regular exercise over time should do the job on your face fat. If not you can always grow your beard like me or buy one at the local costume store. Those work good too.