The Evolution – Pictures of the Metamorphosis
This section is where I will be periodically posting all of the pictures that I take throughout the process of me losing the weight. Check back here often for visual updates on my healthy weight loss progress. I will attempt to take new pictures every week monthly.
Me at Day 1. Scroll down for the progression…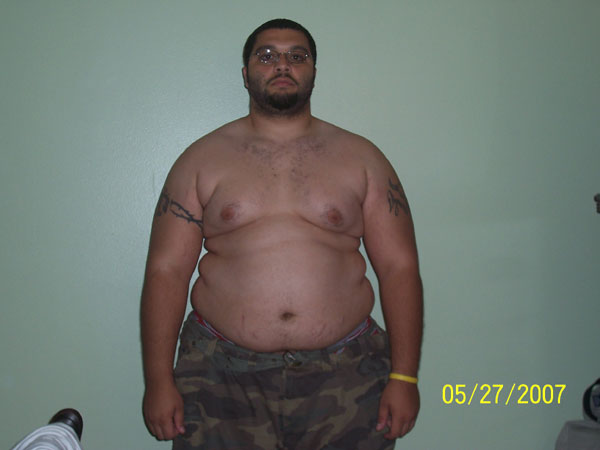 Second Shots on Day 8.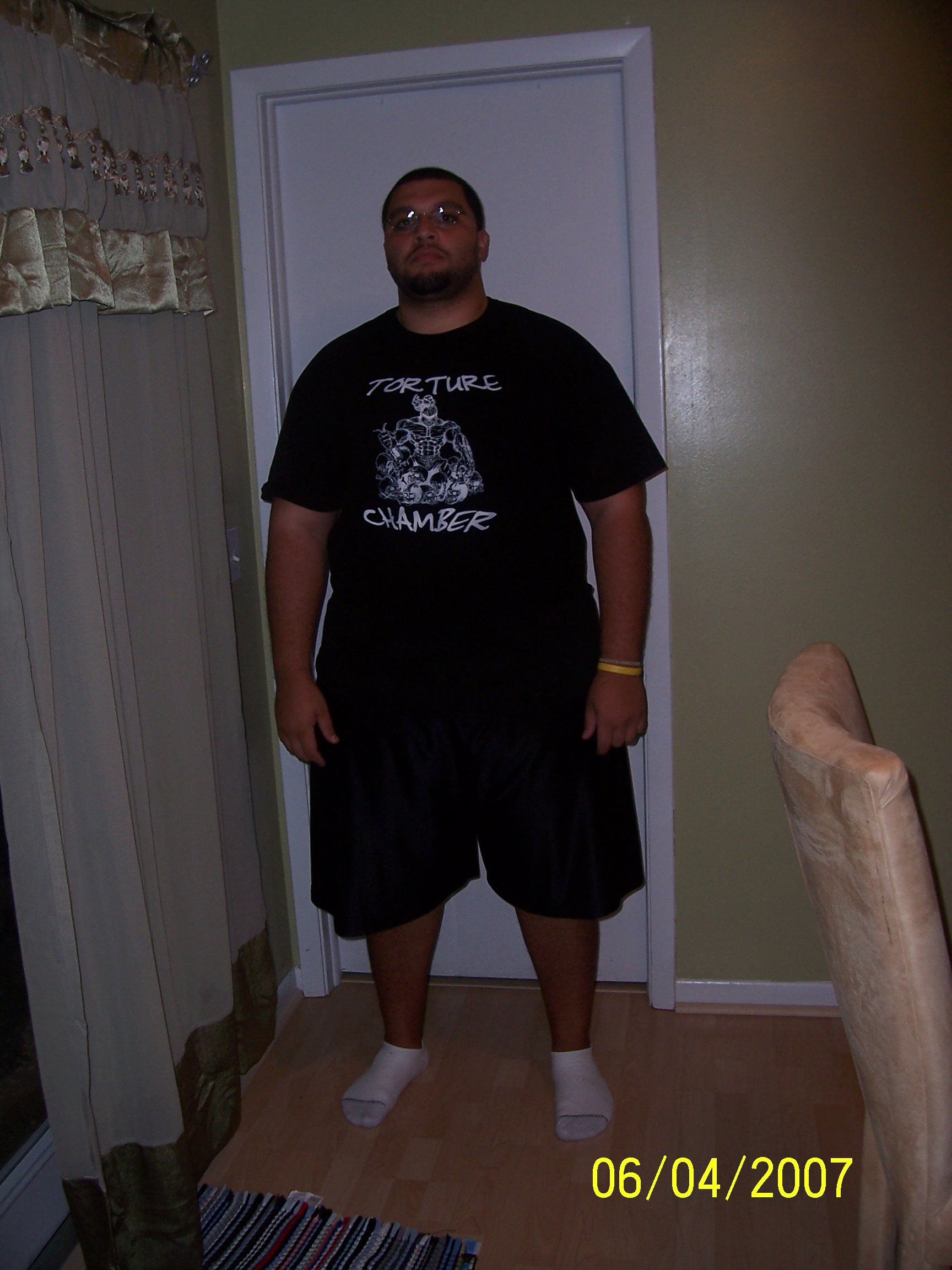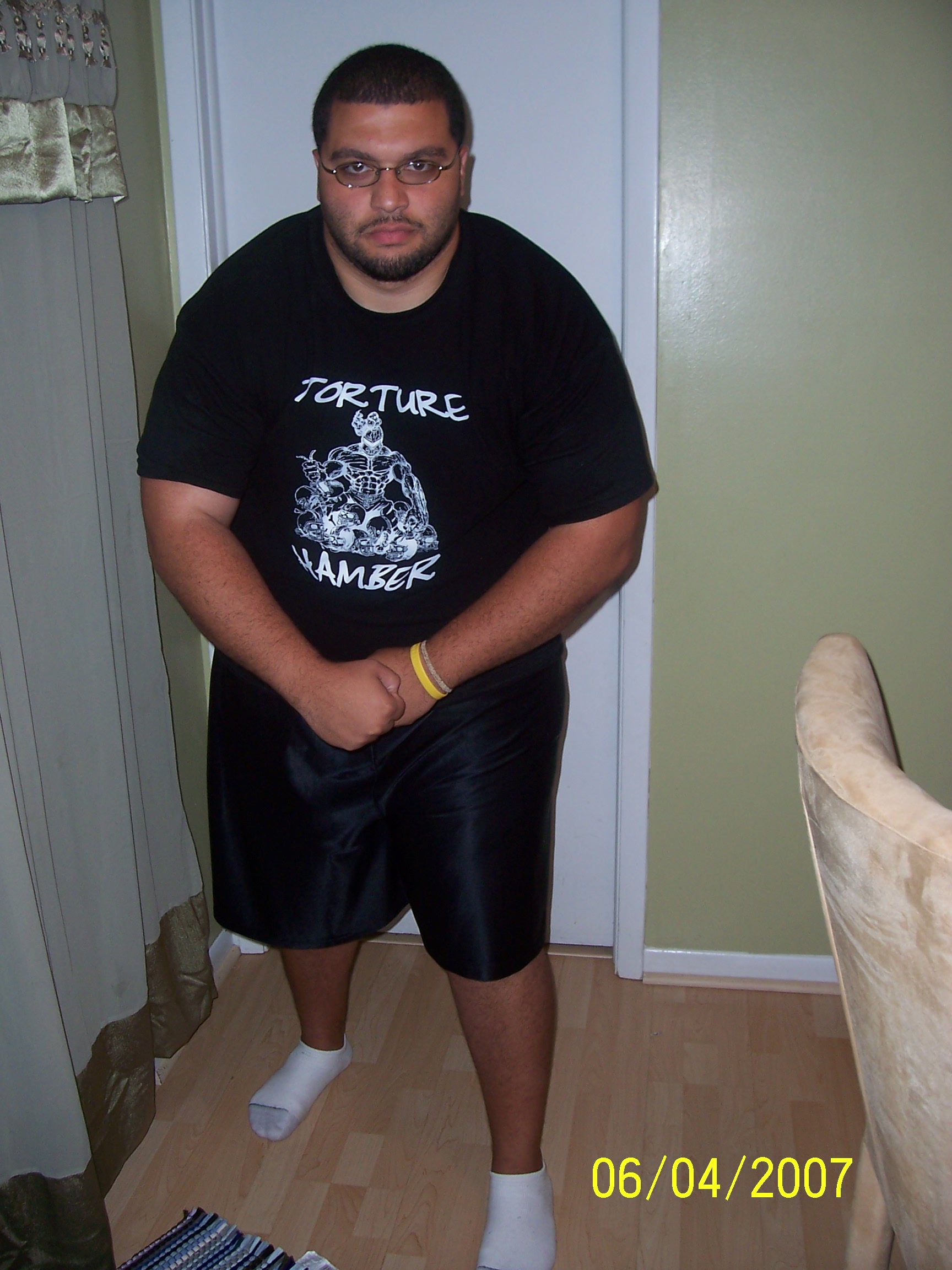 3rd Shots on 6/10/2007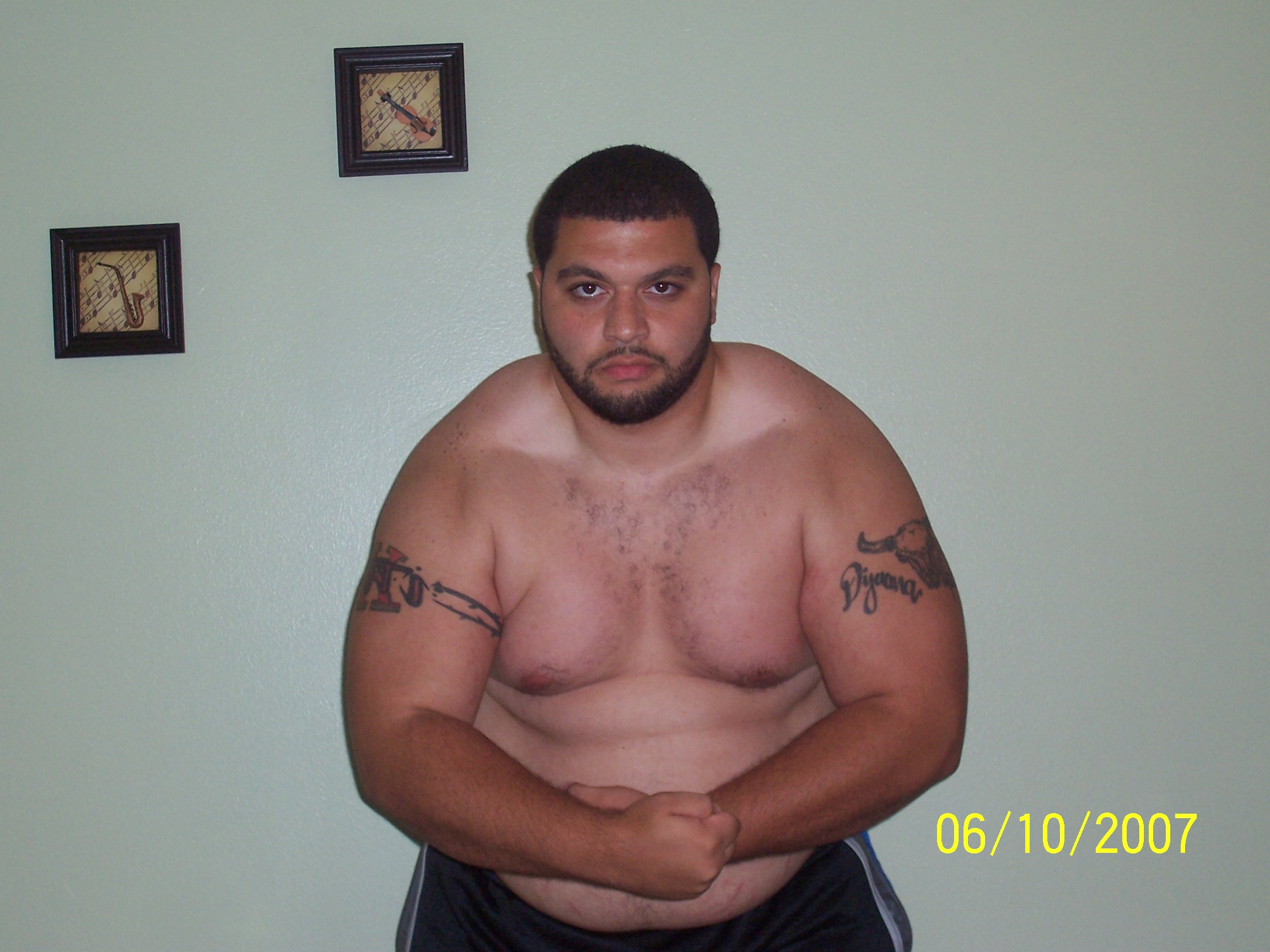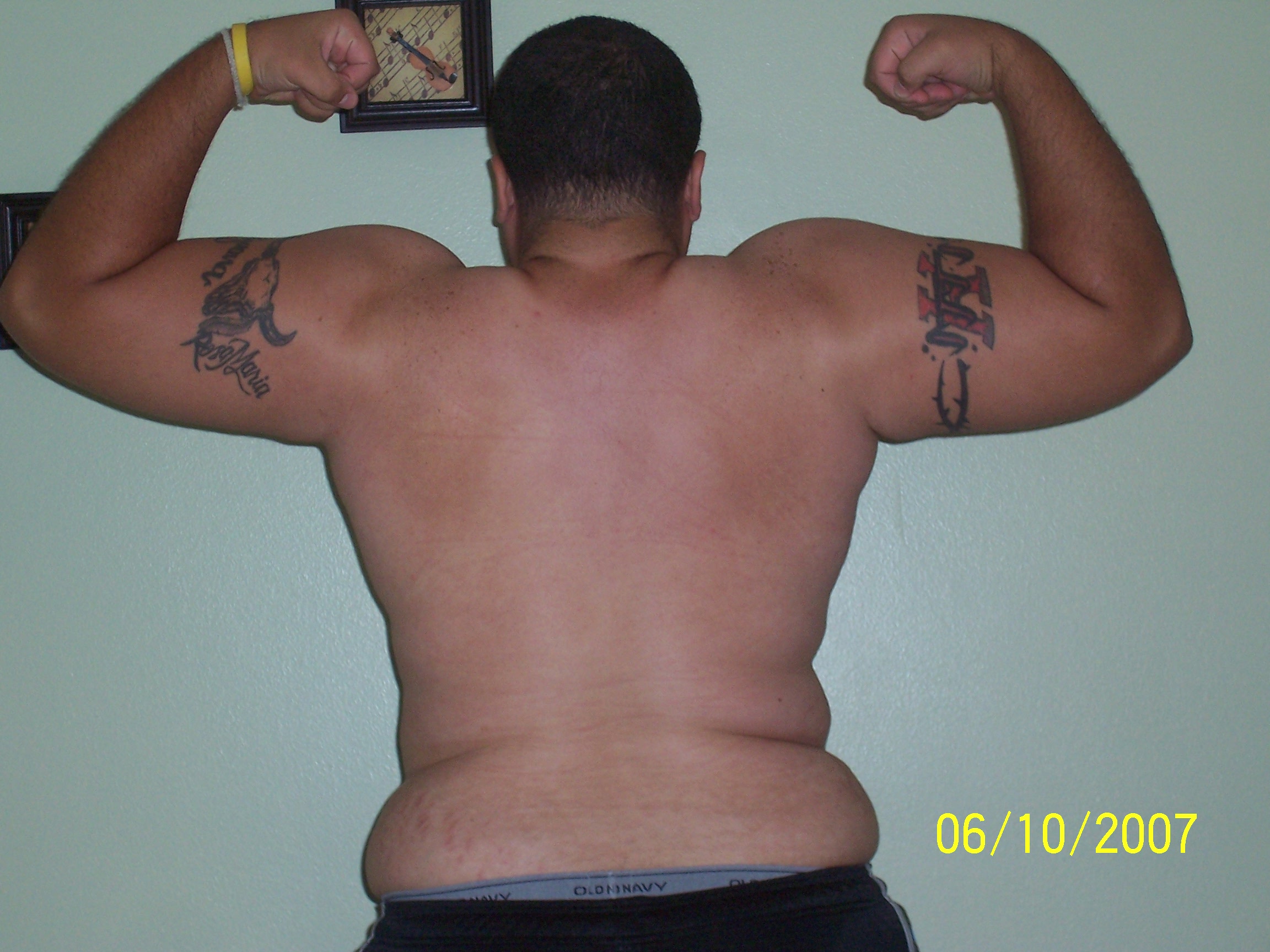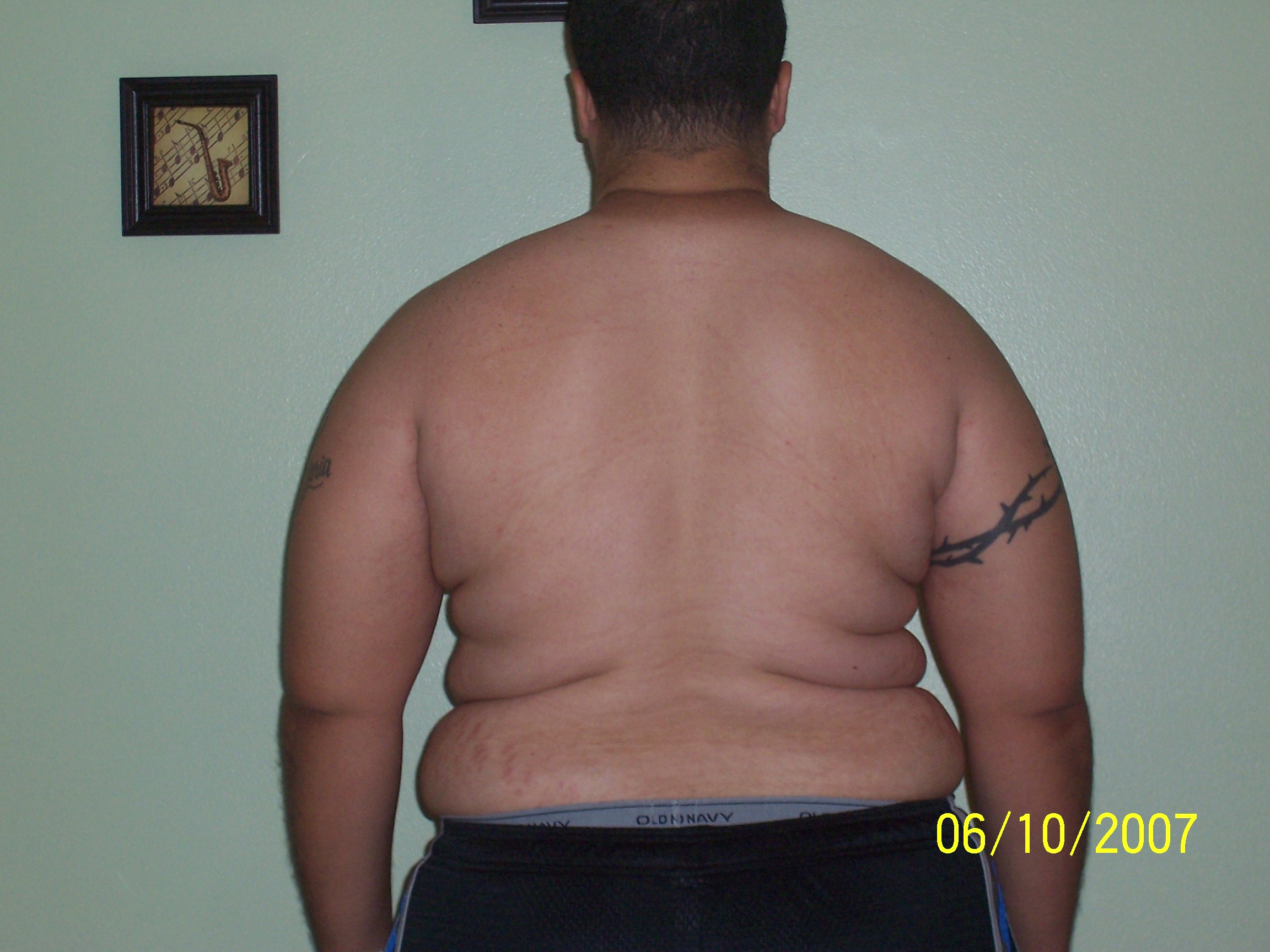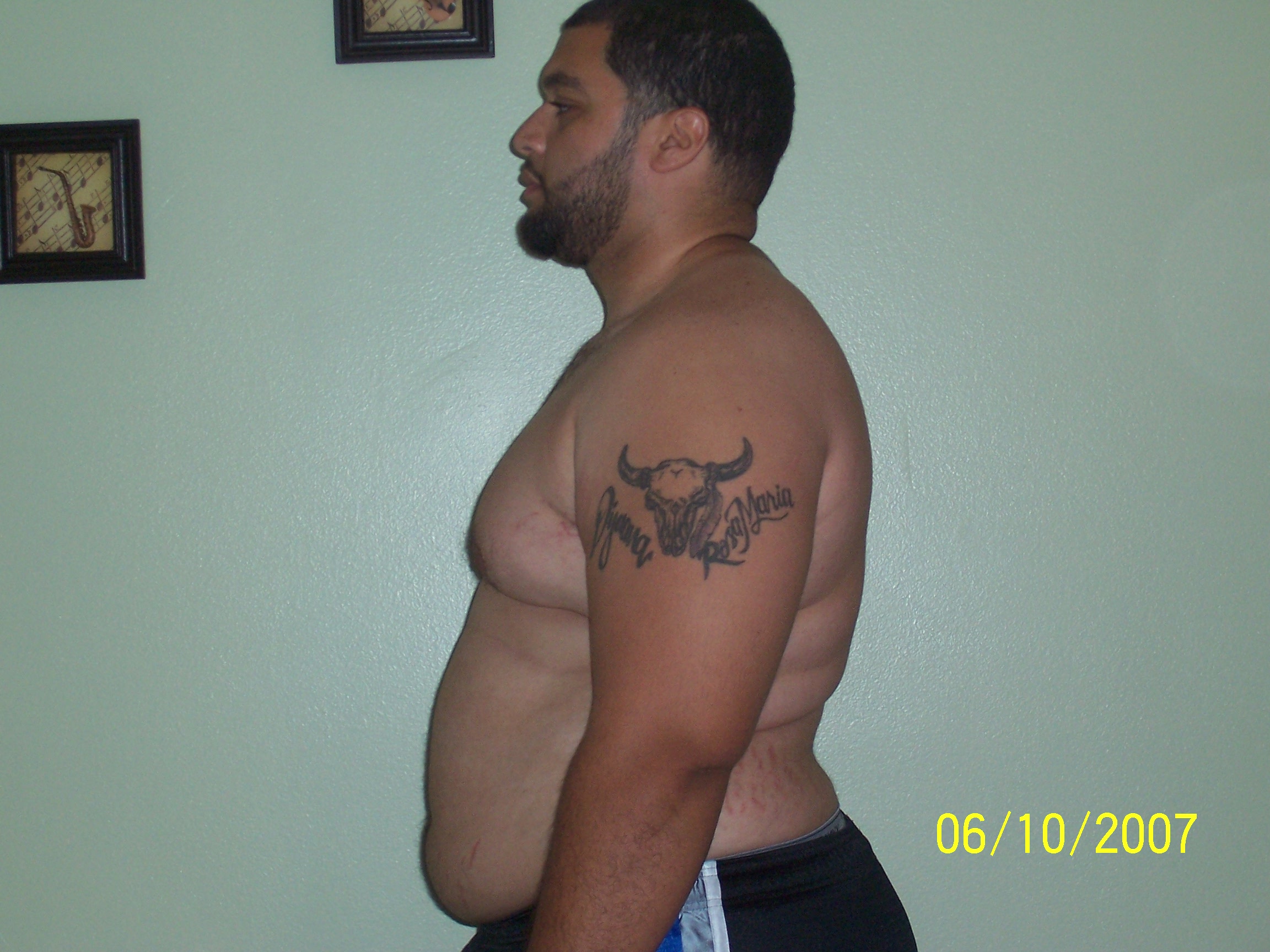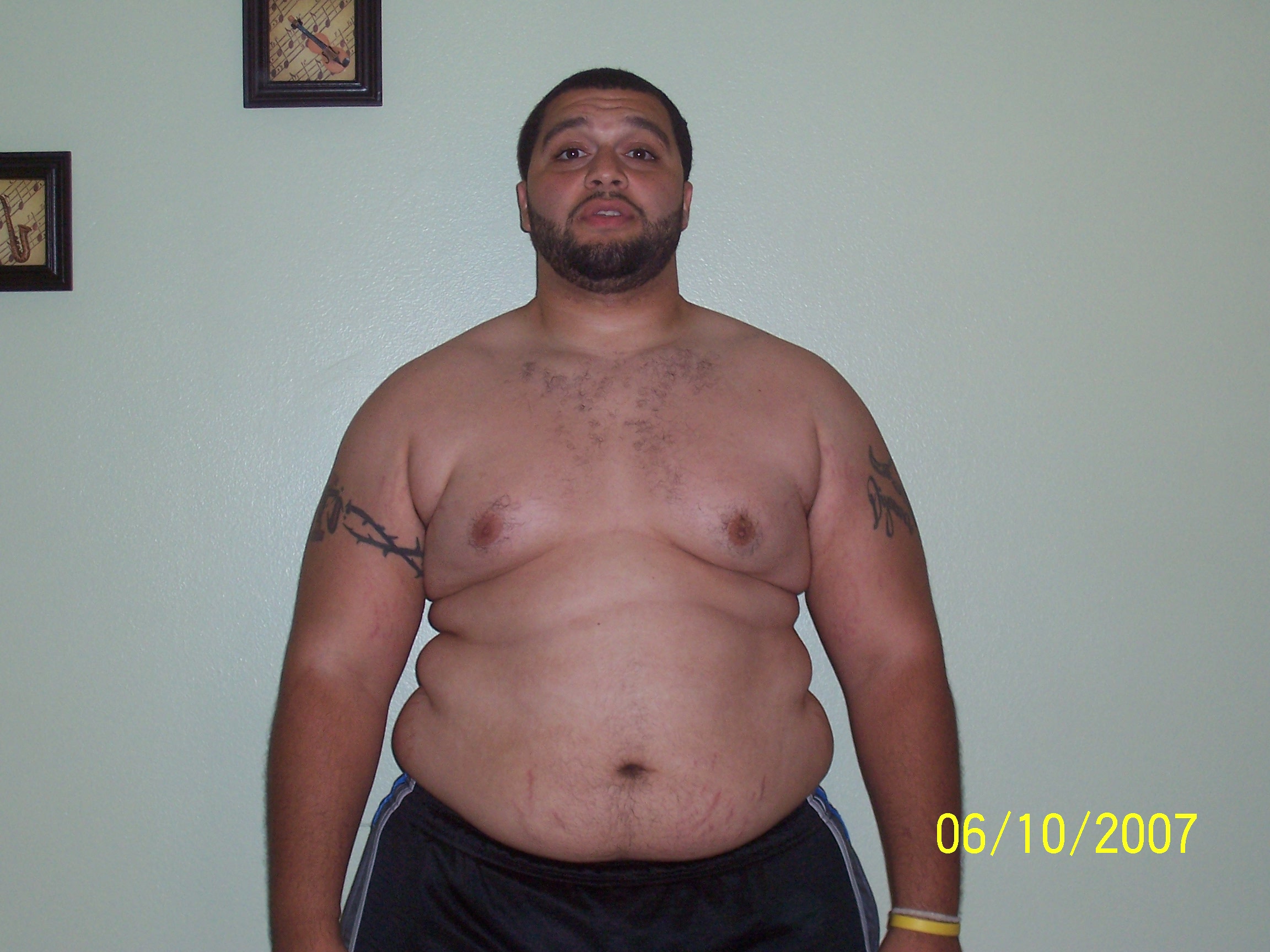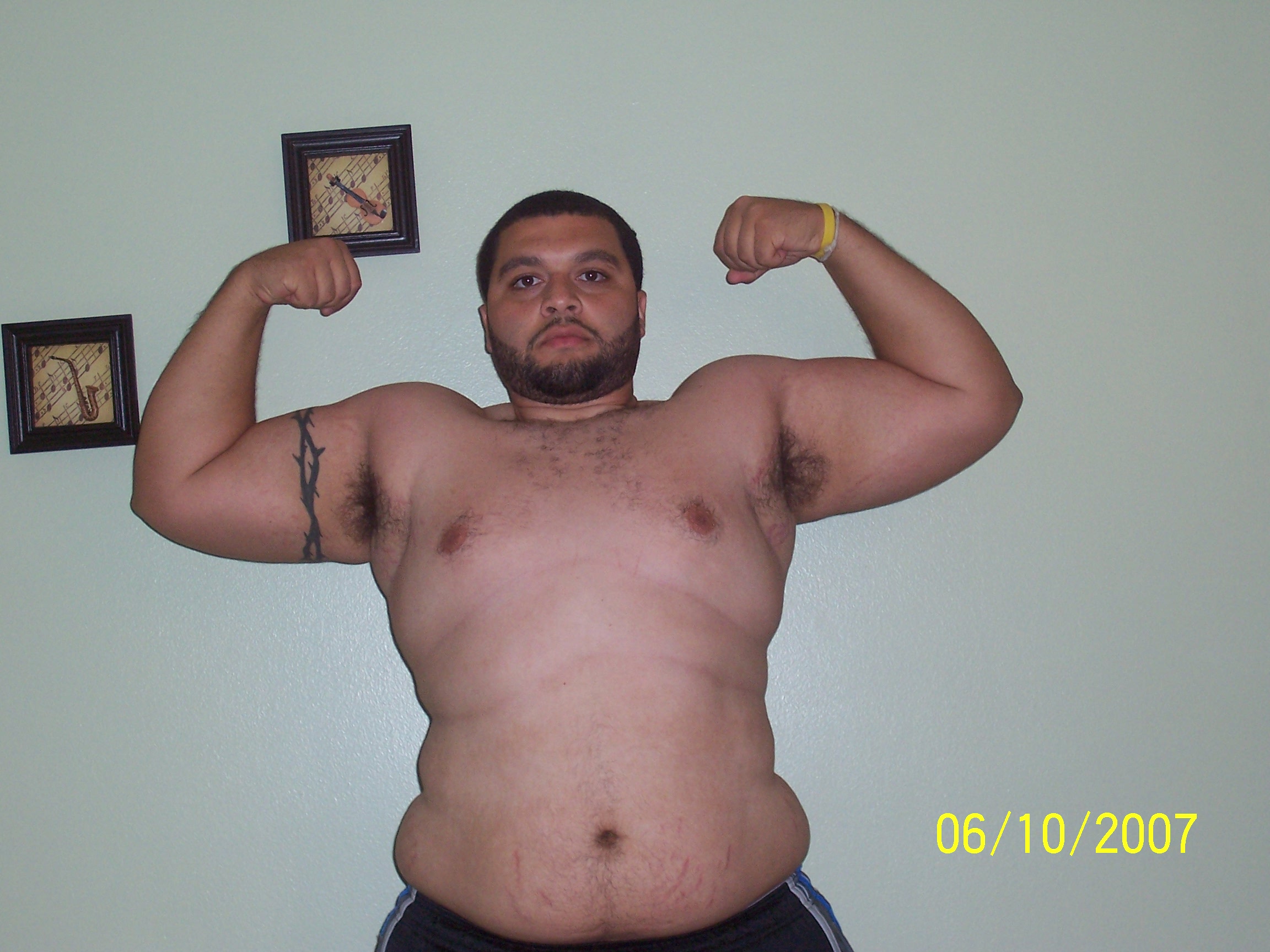 This is a pic from July. I had lost a few pounds.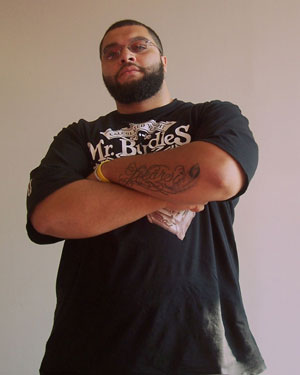 A shot of me sitting at my table on August 29, 2007.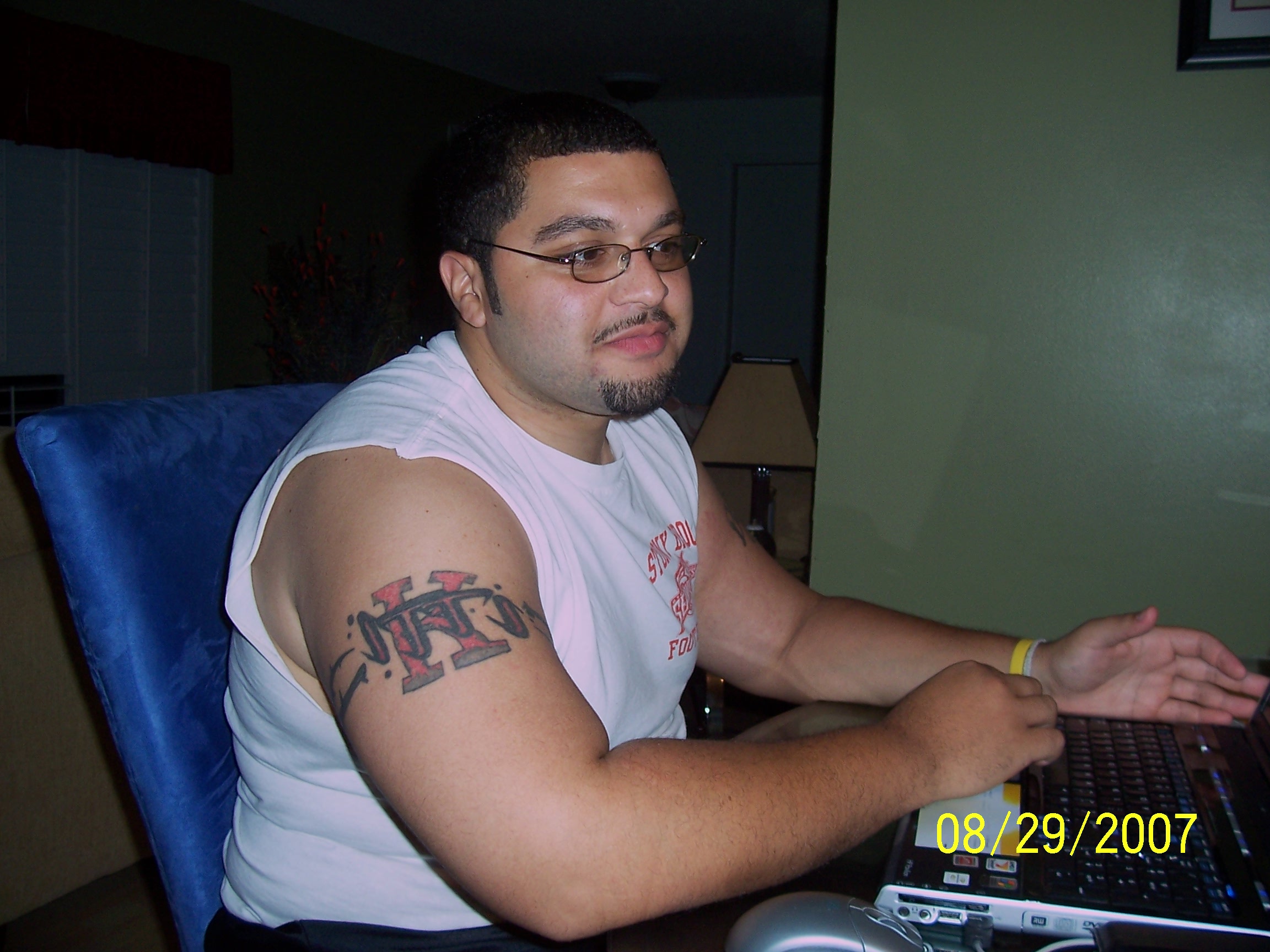 This my Dallas Cowboys Jersey. It was a gift that led to a bet. Taken on September 13th, 2007. I am to fit into it more comfortably within 3 months.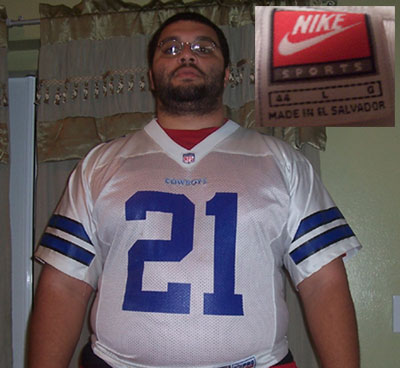 '
This is me on 9/28/07. Flexing after a tough workout. At the time of this photo I weighed 324 lbs.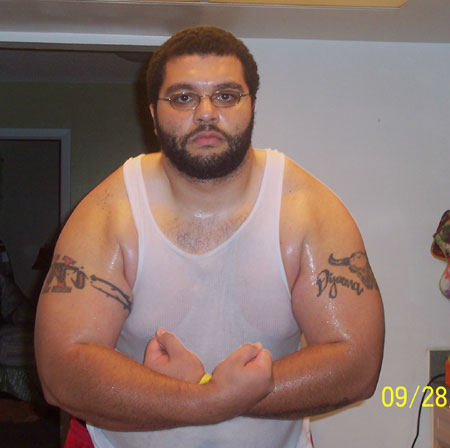 Advertisement
Taken on 10/01/07 with a weight of 320 lbs. So far I have lost 20 lbs at this point. Awesome!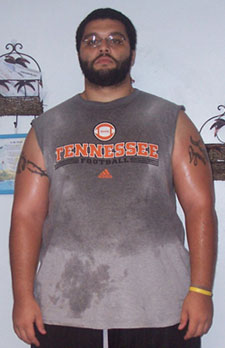 Some face close ups taken. The "Yesterday" shot is from 10/02/07. 20 lbs lost at that point.

The following were taken as part of my monthly weight loss photos on 10/05/07 at 320 lbs.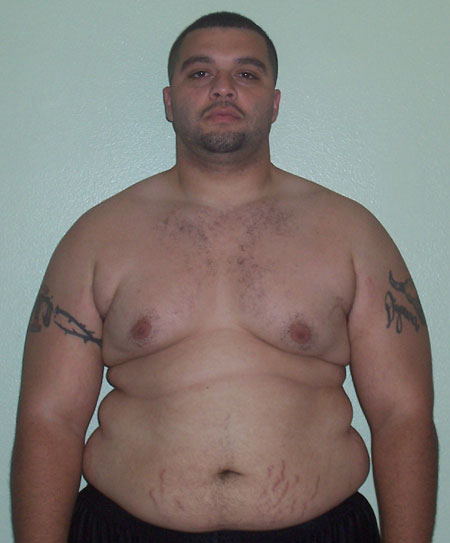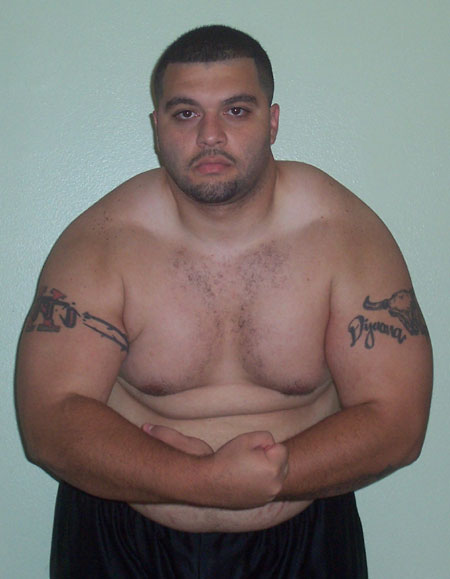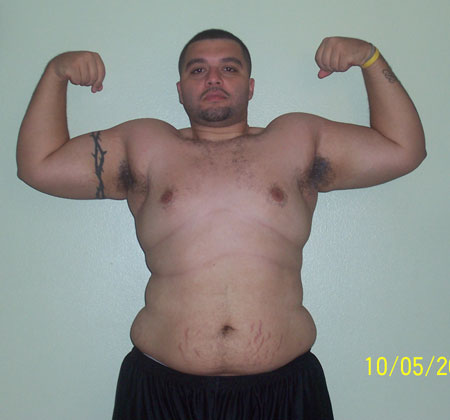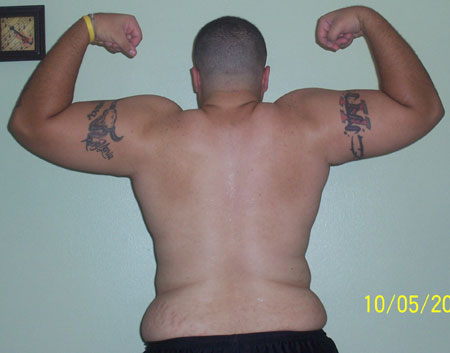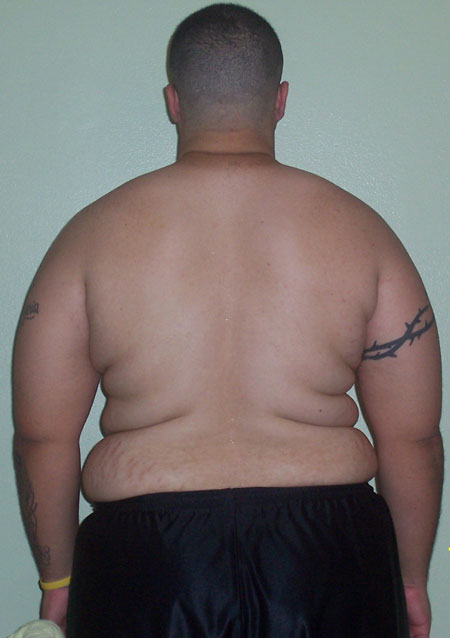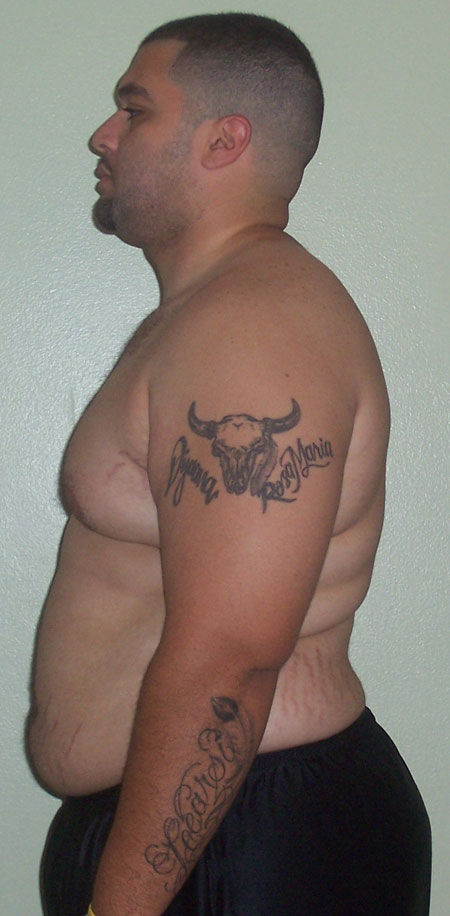 This is me on my recumbent bike on 10/05/07.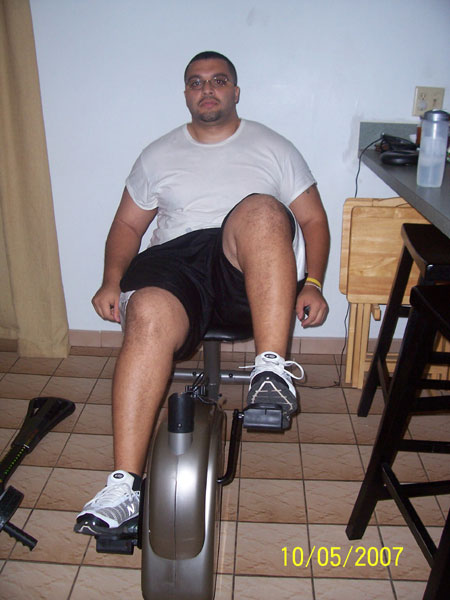 My first day of focusing on multi-joint (compound) exercises. The date is 10/18/07 and I weigh 315 lbs at this point.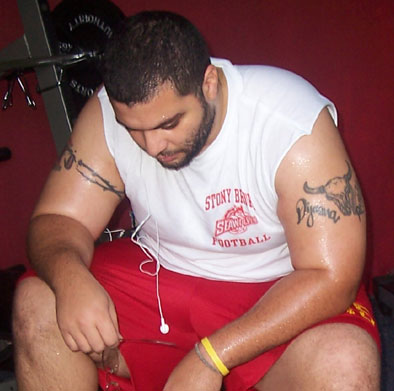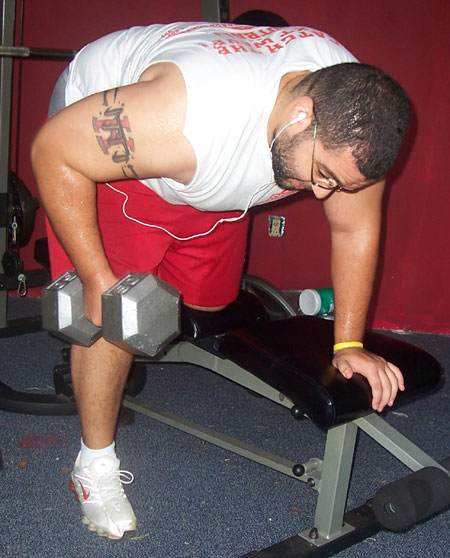 These are pictures from me at 260 lbs, back from January 2005.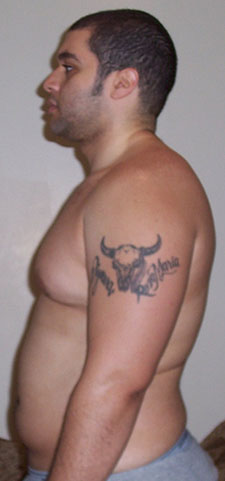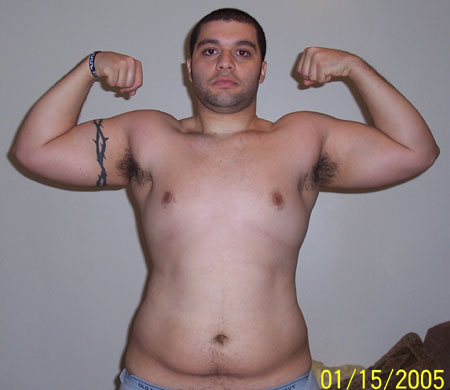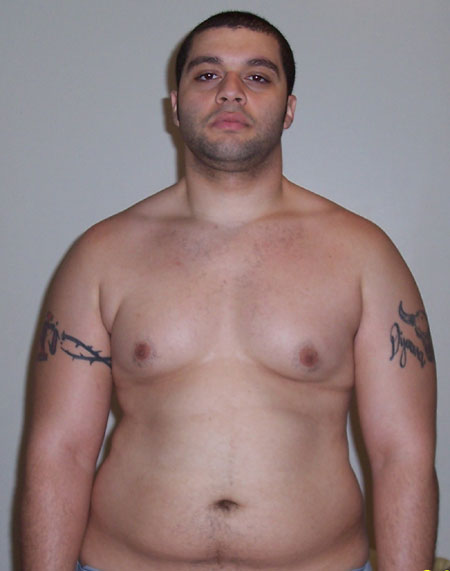 These are photos taken during and after my emergency appendectomy on Sunday, 11/25/07.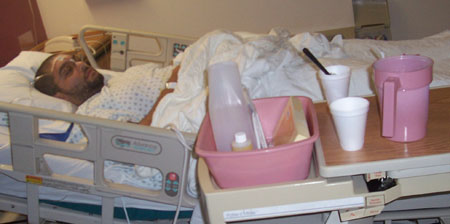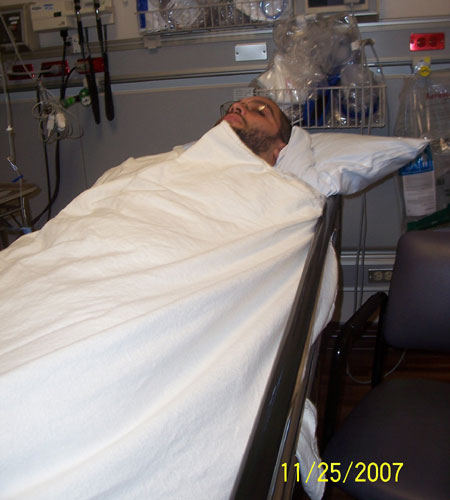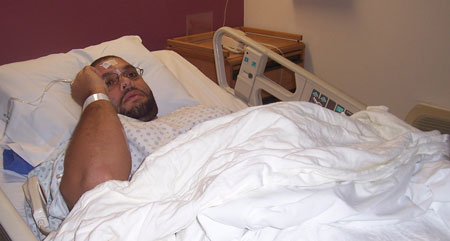 This is me at 302.3 lbs, my lowest weight in a very long time. From this point on, every weigh-in will be a new milestone.