Unlocking the Vault for the Ladies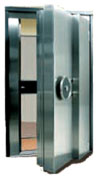 Okay ladies this is a once in a lifetime opportunity to enter the mind of us men.
I am going to bring you into the world and inner most desires of the male brain. It has long been accepted that women are the complicated species. But in actuality men can be seen as so simple that they are in fact looked over.
So ladies are you ready for the secrets?
We really don't like it when you speak about sports. It's our thing and you being a sports fanatic can be a major turn off. Imagine if we ranted and raved about mascara and lip gloss? Tom boys have a certain appeal but in the end we want a sexy girl. So keep off our turf on this one.
Men are always looking for an extra inch. Whether it be on our arms, in height, SUV length, bigger homes, and yes even our penis. Size matters to us. If a pill was created by a mad scientist to turn a man into a giant you better believe 99.9999 percent of men would swallow the darn thing and start smashing the nearest DMV building in two seconds flat. If a potion is created that would promise 40 inch biceps we would drink eight cups a day no doubt. Space boots that gave us super human speed and leaping abilities, we are there!
All men still fantasize about the possibilities of x-ray eye wear…we want to know what color intimates you have on without having to ask you. I have to also admit that if we were buxom buddies with a sorcerer it would be a sure bet that we would be using his powers for interesting purposes to say the least. Imagine if that wizard could cast a spell on the hottest girl inducing her to fall in love with us. We would definitely be all over that mystic power, pronto.
Advertisement
And yes we love big breast. Plain and simple, no if ands or butts! Oh yeah we like a nice, proportionate, child bearing rear end as well. But unnatural, surgically enhanced freak breast are not at all appealing. So most importantly be naturally beautiful, that's more sexy than extra inches on your bust line.
We absolutely love food. Sloppy, greasy, juicy, hearty, meaty, tasty, and mouth popping foods are our sinful pleasures. And we don't feel guilty about this vice. We might act like we do but we really don't feel any shame. We are men and this is what men do. So what does this mean for women? Well I feel it affirms the old adage as true, "a way to a man's heart is through his stomach." So learn to satisfy our bellies and you could find yourself an irreplaceable spot in our hearts. Lately men are noticing that the newer breed of females doesn't come with any man-rearing and tending skills. So emulate the women we already love like mom and grandma. Do our laundry, iron our clothes, feed us well, wipe our cheek and dote over us and you've got us for life.
Do something wild with us at least three times a year. Keep us on our toes. Never let us figure you out. Even if you are our wife of fifteen years and have become super soccer mom you should still have a secret side in our eyes. The secret side should be a side that only you and us know about. I'm speaking of a double agent life style that your male significant other benefits from. Women who have mastered this technique have men who stare at them even when she is doing house work because in his mind he is thinking "yeah she's a housewife but my buddies and her mother don't know what she does for me when we go to Vegas every Valentines day." Now that's hot, house mom who's secret double life is for her naughty husband only!
At this point I must cease revealing anymore. I have been found out by a free mason man organization that will be kidnapping and torturing me for my treason against the opposite sex. You never read this!